Stag's Hollow Winery News
Welcome to the Stag's Hollow blog! Stay up to date on everything happening at the winery, including highlights on wine competition awards, events (on and off-site), wine education info, promotions, and articles that feature our wines.

2021 Wine Align National Wine Awards of Canada
Gold - 2018 Syrah
Gold - 2018 Renaissance Syrah
Silver - 2020 Syrah Rosé
Silver - 2018 Tempranillo
Silver - 2018 Pinot Noir Stag's Hollow Vineyard
Bronze - 2019 Heritage Block
Bronze - 2017 Renaissance Merlot
2021 BC Lieutenant Governor's Wine Awards
Gold - 2018 Renaissance Merlot
Gold - 2018 Syrah
Silver - 2020 Albariño
Silver - 2020 Syrah Rosé
Silver - 2019 Pinot Noir Stag's Hollow Vineyard
2021 Cascadia International Wine Competition
Gold - 2018 Syrah
Silver - 2018 Renaissance Syrah
Silver - 2018 Dolcetto
2021 Decanter World Wine Awards
Silver - 2017 Renaissance Merlot
Silver - 2018 Syrah
Bronze - 2018 Renaissance Syrah
Bronze - 2018 Renaissance Pinot Noir
Bronze - 2019 Albariño

After a year with many of the usual wine judging and awards being cancelled, we' were excited to submit several wines to this year's British Columbia Lieutenant Governor's Wine Awards Judging Competition took place in mid-September, with the awards being announced last night. The results for Stag's Hollow wines are as follows: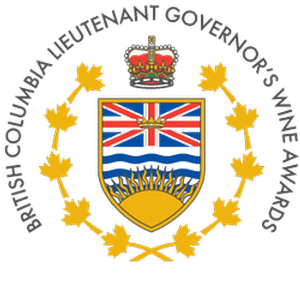 GOLD - 2017 Renaissance Merlot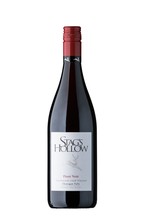 89 points from Anthony Gismondi, gismondionwine.com
A mix of Dijon clones from Shuttleworth Creek Vineyard is the star behind this stylish pinot noir. The attack is juicy, the fruit ripe but with earthy, sour cherry, black cherry, and black tea atop spicy forest floor, trailing into a dry, dusty, smoky finish. Its delicacy comes from only 13.6 percent alcohol, which allows all the pinot complexity to shine. It is fun to drink and ready to drink. Try this with grilled salmon and fall vegetables. Drink or hold through 2022.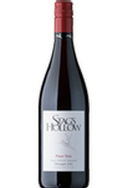 90 points from Anthony Gismondi, gismondionwine.com
The Stag's Hollow is always a slightly bigger pinot than the Shuttleworth Creek version, given its advantage of a warm west facing aspect. The nose is fresh and clean with vibrant cherry and plum that spills across the palate. Again lively and lithe, the juicy red fruit mixes with licorice and cola, before a long, mouthfilling, balanced finish. Stag's Hollow Estate Vineyard is home to the oldest pinot vines at Stag's Hollow. Now at 26 years of age, they deliver a complex mix of co-fermented Dijon clones 115 and 667. Turkey would be a fine match.

A big thanks to Robert K Stephen at Set The Bar for his recent scores and reviews on three of our newly released wines. For the complete article, please click here.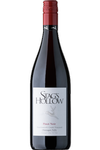 2018 Pinot Noir Shuttleworth Creek Vineyard (90 points): "On the nose raspberry galore, sweet red cherry, milk chocolate and strawberry. This is what some may call classic Pinot Noir. On the palate it is smooth and low in tannins. Slim notes of raspberry and sweet red strawberry."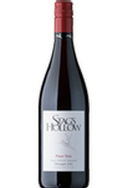 2018 Pinot Noir Stag's Hollow Vineyard (92 points): "Light ruby coloured with a delightful nose of black cherry, black cherry cola, raspberry, strawberry and Cherry Kool Aid. On the palate although the tannins are velvety there is a certain gruffness on the palate highly suggestive this is a very food worthy wine. Notes of blackberry, cassis and cherry jam with a warm midweight finish."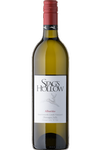 2019 Albariño (92 points): "Mid gold in colour. On the nose cantaloupe, apricot, white peach and 1960's upside down pineapple cake. And on the palate the notes match those from the nose. It is smooth and full bodied and at the end of the day is on par with the best Spanish Albariño."

2020 BC Lieutenant Governor's Wine Awards
Gold - 2017 Renaissance Merlot
Silver - 2019 Blanc de Noirs
Silver - 2017 Syrah
Bronze - 2019 Albariño
Bronze - 2019 Pinot Gris
Bronze - 2018 Shuttleworth Creek Pinot Noir
2020 Cascadia International Wine Competition
Gold - 2016 Tempranillo
Silver - 2017 Renaissance Pinot Noir
2020 Wine Press Northwest Best of the Best
Double Gold - 2018 Syrah Rosé
Gold - 2016 Renaissance Merlot

Thank you to John Schreiner for featuring our new spring releases in his latest post. We are thrilled to receive 92 points on the Pinot Gris and Sauvignon Blanc and 90 points on the other four! To read more, please click here.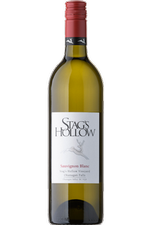 Stag's Hollow Pinot Gris 2019 ($26 for 490 cases). This is the winery's first Pinot Gris. To distinguish it from the ocean of Pinot Gris in the market, winemaker Keira LeFranc decided to make it in what the winery calls "a rich and textural, off-dry Alsatian style." She succeeded brilliantly. The wine begins with appealing aromas of pear, white peach and citrus. The palate is indeed rich, with flavours of pear, apple and honeydew melon. The wine has a lingering finish with a hint of spice. 92.
Stag's Hollow Sauvignon Blanc 2019 ($22 for 123 cases). This is a dry, zesty wine with aromas and flavours of lime and gooseberry mingled with savoury herbs. The wine is especially notable for the intensity of flavour and the persistent finish. 92.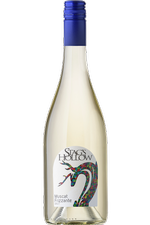 Stag's Hollow Muscat Frizzante 2019 ($22 for 305 cases). The blend is 49.7% Muscat Ottonel, 45.3% Orange Muscat and 5% Riesling. With 10% alcohol and delicate bubbles from being carbonated, this wine is light and refreshing. It begins with aromas of spice. On the palate, the flavours mingle spice with citrus and nectarine. This is such a delicious wine, and it goes down so easily, that you need to buy more than one bottle. 90.
Stag's Hollow Rosé 2019 ($24 for 483 cases). This is 65% Syrah and 35% Zweigelt. The Zweigelt is new to this blend; the winery now has access to that varietal from a Similkameen vineyard. The wine presents in the glass with a delicate pink hue. It begins with aromas of raspberries and strawberries. Those berries are echoed on the intensely flavoured palate mingled with watermelon and a hint of pepper. The finish is dry. 90.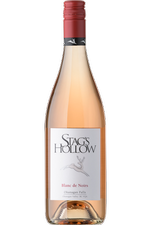 Stag's Hollow Blanc de Noirs 2019 ($25 for 235 cases). Fashionably pale in the glass, this wine is 76.8% Pinot Noir, 18.2% Gamay Noir and 4.6% Zweigelt. It begins with aromas of cherry, strawberry and peach. The texture is surprising, and pleasingly. Full, with flavours of strawberry and apple. The finish is dry. 90.
Stag's Hollow Simply Noir 2019 ($22 for 860 cases). The blend is 63% Gamay Noir, 28% Pinot Noir, 5% Zweigelt and 4% Dolcetto. Here is a very drinkable red wine with soft tannins that suggest the wine will benefit from a slight chill. It has aromas and flavours of bright red fruit including cherries. The finish is dry. 90.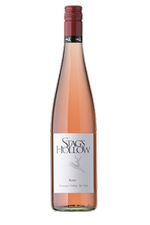 We've recently received reviews on our first 2019 vintage releases - 2019 Rosé & 2019 Sauvignon Blanc - from Daenna VanMulligan. To see more of her reviews, please visit her site at WineDiva.
Tangy, dry, juicy.
Stag's Hollow celebrates 25 years in 2020!
Made from Syrah (64.8%) grown in Osoyoos, and Zweigelt from the Similkameen Valley, this pale Provencal-hued pink offers apricot and melon, red currents and orange blossom aromas. Tangy high-toned red fruit lines the palate; overall, good structure, balance and freshness.
A great wine for taco Tuesdays, or partner with grilled fish, ratatouille, grilled veggies and medium cheeses.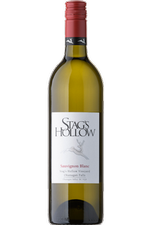 Delightful, expressive, delicious.
Delightfully expressive, this savvy offers piquant notes of nettle and gooseberry alongside guava and peaches, green apples, honey and elderflower branch. It is tangy and buoyant, with a clean palate that shows significant peachy flavours. It has a kiss of sweetness and is definitely more fruity than verdant. Delicious and persistent; one glass, nay one bottle will not be enough.

Recommended Pairings
Eat your Greens, Cheese - Goat, Creamy Dishes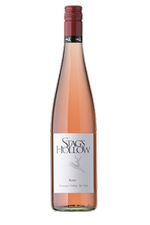 Our 2019 Rosé is featured in this week's Castanet Wine Review by Allison Markin, where she offers some great food pairing suggestions, as well as a song...
Pair with: Takeout Indian dishes, spicy nachos made at home, a veggie or tuna poke bowl with reasonable wasabi mixed in (or on the side). Grilled salmon or hot buffalo wings from the grill, or a spinach and strawberry salad with a light lime and pepper vinaigrette.
Music pairing: How Soon is Now, The Smiths
For the complete review on Castanet, including the tasting notes, please follow this link.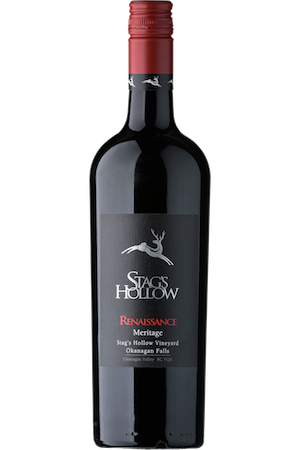 We're excited to have this wine featured on Anthony Gismondi's list of Top 10 BC Reds this week! And rated at 92 points with the follow review...
Stag's Hollow Renaissance Meritage 2016
Okanagan Valley, British Columbia, Canada
Wow, what a treat, and a further confirmation that 2016 is the best vintage we have experienced in the modern BC wine era. Clean, supple, and simply delicious to drink, it has the balance to go the distance, but you can enjoy it now – a rare combination in wine. From dark chocolate to red and black fruits to silky tannins, it's all here but in a tighter package that leans toward complexity rather than pure hedonism. It is already an excellent dinner wine that can take on most major meat dishes or a favourite cheese. The wine finished its ferment in French oak barrels: 40 percent in new 228-litre, thin-staved Bordeaux barrels, and the remainder in 3rd-fill 300-litre hogsheads, ageing in place for 18 months before blending and bottling without fining or filtration. It is 76% merlot, 13% cabernet sauvignon, 11% cabernet franc. Well done.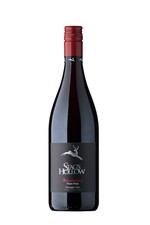 From Anthony Gismondi, gismondionwine.com
The very best lots at Stag's Hollow end up in the Renaissance wines, and I believe this is only the seventh release in 21 years. The selection comes from two sites: Stag's Hollow, and Shuttleworth. It aged in new 300L French oak hogshead barrels and 3rd fill 228-litre Burgundy barrels for 15 months. In all, four clones are used: 115, 667, Pommard, and 777. 2017 is a little less luxurious than in 2016, and it's better for it. Expect a mix of expressive strawberries and cherries, with a dusting of sage and expressive, silky textures, finishing with a twist of brown spices. There is quite a resemblance to Sonoma here. Serve with roast chicken, roast pork with fennel, and any mushroom dishes.