June 1, 2020 | Awards & Reviews | Stag's Hollow Winery
New Release Reviews from John Schreiner
Thank you to John Schreiner for featuring our new spring releases in his latest post. We are thrilled to receive 92 points on the Pinot Gris and Sauvignon Blanc and 90 points on the other four! To read more, please click here.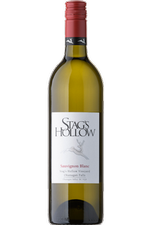 Stag's Hollow Pinot Gris 2019 ($26 for 490 cases). This is the winery's first Pinot Gris. To distinguish it from the ocean of Pinot Gris in the market, winemaker Keira LeFranc decided to make it in what the winery calls "a rich and textural, off-dry Alsatian style." She succeeded brilliantly. The wine begins with appealing aromas of pear, white peach and citrus. The palate is indeed rich, with flavours of pear, apple and honeydew melon. The wine has a lingering finish with a hint of spice. 92.
Stag's Hollow Sauvignon Blanc 2019 ($22 for 123 cases). This is a dry, zesty wine with aromas and flavours of lime and gooseberry mingled with savoury herbs. The wine is especially notable for the intensity of flavour and the persistent finish. 92.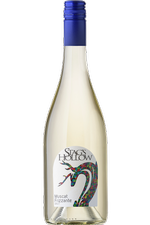 Stag's Hollow Muscat Frizzante 2019 ($22 for 305 cases). The blend is 49.7% Muscat Ottonel, 45.3% Orange Muscat and 5% Riesling. With 10% alcohol and delicate bubbles from being carbonated, this wine is light and refreshing. It begins with aromas of spice. On the palate, the flavours mingle spice with citrus and nectarine. This is such a delicious wine, and it goes down so easily, that you need to buy more than one bottle. 90.
Stag's Hollow Rosé 2019 ($24 for 483 cases). This is 65% Syrah and 35% Zweigelt. The Zweigelt is new to this blend; the winery now has access to that varietal from a Similkameen vineyard. The wine presents in the glass with a delicate pink hue. It begins with aromas of raspberries and strawberries. Those berries are echoed on the intensely flavoured palate mingled with watermelon and a hint of pepper. The finish is dry. 90.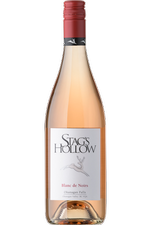 Stag's Hollow Blanc de Noirs 2019 ($25 for 235 cases). Fashionably pale in the glass, this wine is 76.8% Pinot Noir, 18.2% Gamay Noir and 4.6% Zweigelt. It begins with aromas of cherry, strawberry and peach. The texture is surprising, and pleasingly. Full, with flavours of strawberry and apple. The finish is dry. 90.
Stag's Hollow Simply Noir 2019 ($22 for 860 cases). The blend is 63% Gamay Noir, 28% Pinot Noir, 5% Zweigelt and 4% Dolcetto. Here is a very drinkable red wine with soft tannins that suggest the wine will benefit from a slight chill. It has aromas and flavours of bright red fruit including cherries. The finish is dry. 90.
Comments
Commenting has been turned off.