About Stag's Hollow Winery
Celebrating over 25 years, Stag's Hollow is a family-owned winery in Okanagan Falls, producing some of British Columbia's highest quality, most distinctive wines. Located in BC's South Okanagan, in the new sub-geographical indicator (sub-GI) of Okanagan Falls, Stag's Hollow Winery owns two vineyards...Stag's Hollow Estate and Shuttleworth Creek.
Always innovative, with a spirit to be unique and push the limits of both grape growing and winemaking in the Okanagan, the team at Stag's Hollow has researched and sought out grapes, both new and old, suited to the area soils and microclimate. These include Tempranillo and Albariño from Spain, and Dolcetto and Teroldego from Italy. These unique varietal wines offer a new tasting experience for the Okanagan wine lover. Although these grape varieties come from all over the world originally, wines we produce from these grapes are identifiable as being from nowhere else in the world but from the Okanagan Valley.
---
Our Vineyards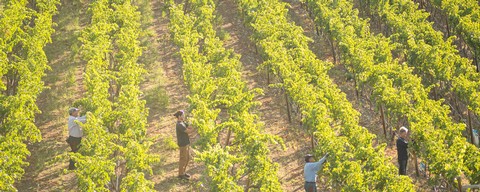 An established vineyard was purchased in 1992 which, at the time, was planted to Chasselas and Vidal. Major transformations in varieties and trellising systems were made prior to 1995, to set the vineyard up to grow premium grapes for the first vintage in the fall of 1995. Stag's Hollow Winery now has two vineyards - the Stag's Hollow Vineyard and Shuttleworth Creek Vineyard. A small percentage of our grapes are also purchased from partnering growers' vineyards.
Our Team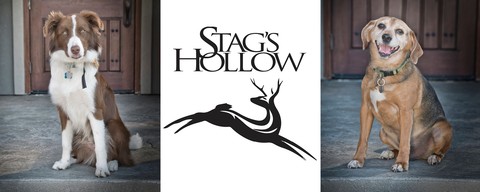 We're very proud of our team here at Stag's Hollow Winery. From the vineyard to the cellar, everybody is dedicated to producing exceptional wines. From the office to the tasting room, and to our external sales team, we try to share the passion we have for what we produce and provide the best possible experiences to our customers.
Our Community

Stag's Hollow is a proud member of The Okanagan Falls Skaha Winery Association, which brings together 15 of the valley's premiere wineries to offer visitors an exceptional tour and tasting of award-winning wines. Wineries in and around Okanagan Falls are one of the Okanagan's best kept secrets. From vibrant sparkling wines and crisp Rieslings to complex Pinots and rich Syrahs, there is something for everyone. Learn more about our beautiful region and discover why we truly are The Heart of Wine Country™.

As the peak organization for the BC wine industry, Wine Growers British Columbia's mission is to represent the interests of wineries dedicated to producing 100% BC grape wines certified by the regulatory body for wine. WineBC.com is a great resource for those looking to plan their next BC wine adventure. Download the Wines of BC Explorer App, your companion for all things BC Wine, connecting you with the 9 unique regions, 380 wineries, and 7,800+ wines BC has to offer.