Stag's Hollow Winery News
Welcome to the Stag's Hollow blog. This is where we will be highlighting articles that feature our wines, awards won, things that are happening here at the winery as well as some wine education features.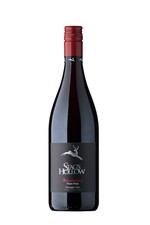 From Anthony Gismondi, gismondionwine.com
The very best lots at Stag's Hollow end up in the Renaissance wines, and I believe this is only the seventh release in 21 years. The selection comes from two sites: Stag's Hollow, and Shuttleworth. It aged in new 300L French oak hogshead barrels and 3rd fill 228-litre Burgundy barrels for 15 months. In all, four clones are used: 115, 667, Pommard, and 777. 2017 is a little less luxurious than in 2016, and it's better for it. Expect a mix of expressive strawberries and cherries, with a dusting of sage and expressive, silky textures, finishing with a twist of brown spices. There is quite a resemblance to Sonoma here. Serve with roast chicken, roast pork with fennel, and any mushroom dishes.

2020 Wine Press Northwest Best of the Best
Double Gold - 2018 Syrah Rosé
Gold - 2016 Renaissance Merlot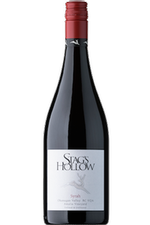 We are thrilled to share that our 2016 Syrah has performed exceptionally well in two recent international events. It scored 94 points and earned a Silver Medal in the Decanter Asia Wine Awards in September and more recently was one of six Okanagan Syrahs chosen to represent British Columbia in the final Judgment of BC. These six wines were tasted blind, alongside four international benchmark Syrahs. The results clearly indicated that BC is more than capable of competing alongside these international wines in the world, with three of these BC wines scoring placing first, second and third. Stag's Hollow Winery was one of these three, placing third!
About the Judgment of BC...

Hosted by the BC Wine Institute, and curated by Vancouver based wine expert DJ Kearney, the final Judgment of BC took place in Penticton October 29th. "This is an experiment to see how BC wines are assessed in a global context. The results make me personally very proud. I think the quality of wines is so high and that was a common theme as we went through flight by flight. Judges were astonished at how high the overall quality was. BC grapegrowers and winemakers have much to be proud of." said DJ Kearney, wine educator, wine writer and judge.

Inspired by the legendary Judgment of Paris in 1976, the inaugural Judgment of BC was hosted in 2015 by the BC Wine Institute in honour of Steven Spurrier's visit to British Columbia. Five years later, the BC wine industry was thrilled to welcome Steven Spurrier back to BC wine country to taste and evaluate world-class wines from the region and participate in this tasting. "Since I was last in British Columbia in 2015, what I'm seeing is the increasing commitment, investment and quality. Seeing the vineyards showed me how extraordinary some of these vineyard sites are. The purpose of terroir is to allow the grape variety to express itself and BC does that well. Whether it's Riesling, Chardonnay, Pinot Gris, Pinot Noir or Cabernet Franc, the vineyards are showing an undeniable expressiveness of grape variety and high quality, and in my view, that puts the area in a very strong league in the international market." said world-renowned Steven Spurrier of Decanter Magazine.

The goal of the Judgment of BC was to honestly assess the current state of grapegrowing and winemaking in BC to provide a clear perspective of the distinct characteristics of British Columbia wine in relation to global standards, and to achieve a focused vision for the continued evolution of the BC Wine Industry. The selection committee chose 24 BC representatives from a selection of 189 wines for 4 varieties... Chardonnay, Riesling, Pinot Noir & Syrah. To have a wine chosen for this tasting was a great honour.

For more information and the complete list of wines, click here.
Congratulations to all the other BC wineries whose wines are included on this list!

2019 Cornucopia Top 20
2016 Renaissance Merlot
2019 British Columbia Lieutentant Governor's Wine Awards
Silver - N/V Royal
Bronze - 2018 Albarino
Bronze - 2018 Syrah Rosé
Bronze - 2016 Shuttleworth Creek Vineyard Pinot Noir
Bronze - 2017 Renaissance Pinot Noir
Bronze - 2016 Renaissance Merlot
2019 Decanter Asia Wine Awards
Silver - 2016 Syrah
Bronze - 2015 Renaissance Merlot
Bronze - 2016 Shuttleworth Creek Vineyard Pinot Noir
2019 Wine Align National Wine Awards of Canada
Gold - 2018 Syrah Rosé
Gold - 2016 Renaissance Merlot
Silver - 2016 Stag's Hollow Vineyard Pinot Noir
Silver - 2015 Tempranillo
Bronze - 2018 Albarino
Bronze - 2017 Tragically Vidal
Bronze - 2018 Blanc de Noirs
Bronze - 2016 Shuttleworth Creek Vineyard Pinot Noir
Bronze - 2017 Dolcetto
Bronze - 2017 Vidal Icewine
Bronze - 2014 Hart
2019 Okanagan Wine Festivals 'Best of Varietal' Competition
Gold - 2018 Syrah Rosé
Silver - 2016 Stag's Hollow Vineyard Pinot Noir