October 15, 2020 | Awards & Reviews | Stag's Hollow Winery
Points for Pinot Noirs from Gismondi on Wine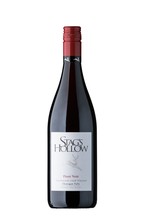 89 points from Anthony Gismondi, gismondionwine.com
A mix of Dijon clones from Shuttleworth Creek Vineyard is the star behind this stylish pinot noir. The attack is juicy, the fruit ripe but with earthy, sour cherry, black cherry, and black tea atop spicy forest floor, trailing into a dry, dusty, smoky finish. Its delicacy comes from only 13.6 percent alcohol, which allows all the pinot complexity to shine. It is fun to drink and ready to drink. Try this with grilled salmon and fall vegetables. Drink or hold through 2022.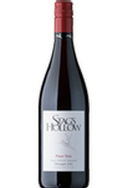 90 points from Anthony Gismondi, gismondionwine.com
The Stag's Hollow is always a slightly bigger pinot than the Shuttleworth Creek version, given its advantage of a warm west facing aspect. The nose is fresh and clean with vibrant cherry and plum that spills across the palate. Again lively and lithe, the juicy red fruit mixes with licorice and cola, before a long, mouthfilling, balanced finish. Stag's Hollow Estate Vineyard is home to the oldest pinot vines at Stag's Hollow. Now at 26 years of age, they deliver a complex mix of co-fermented Dijon clones 115 and 667. Turkey would be a fine match.
Comments
Commenting has been turned off.