May 6, 2020 | Awards & Reviews | Stag's Hollow Winery
New Release Reviews from the Wine Diva - Daenna VanMulligan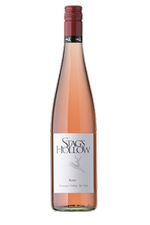 We've recently received reviews on our first 2019 vintage releases - 2019 Rosé & 2019 Sauvignon Blanc - from Daenna VanMulligan. To see more of her reviews, please visit her site at WineDiva.
Tangy, dry, juicy.
Stag's Hollow celebrates 25 years in 2020!
Made from Syrah (64.8%) grown in Osoyoos, and Zweigelt from the Similkameen Valley, this pale Provencal-hued pink offers apricot and melon, red currents and orange blossom aromas. Tangy high-toned red fruit lines the palate; overall, good structure, balance and freshness.
A great wine for taco Tuesdays, or partner with grilled fish, ratatouille, grilled veggies and medium cheeses.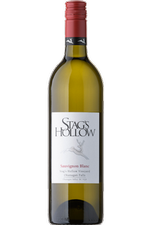 Delightful, expressive, delicious.
Delightfully expressive, this savvy offers piquant notes of nettle and gooseberry alongside guava and peaches, green apples, honey and elderflower branch. It is tangy and buoyant, with a clean palate that shows significant peachy flavours. It has a kiss of sweetness and is definitely more fruity than verdant. Delicious and persistent; one glass, nay one bottle will not be enough.

Recommended Pairings
Eat your Greens, Cheese - Goat, Creamy Dishes
Comments
Commenting has been turned off.