August 21, 2020 | Awards & Reviews | Stag's Hollow Winery
Wine Reviews from Set The Bar
A big thanks to Robert K Stephen at Set The Bar for his recent scores and reviews on three of our newly released wines. For the complete article, please click here.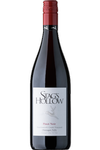 2018 Pinot Noir Shuttleworth Creek Vineyard (90 points): "On the nose raspberry galore, sweet red cherry, milk chocolate and strawberry. This is what some may call classic Pinot Noir. On the palate it is smooth and low in tannins. Slim notes of raspberry and sweet red strawberry."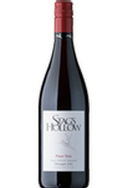 2018 Pinot Noir Stag's Hollow Vineyard (92 points): "Light ruby coloured with a delightful nose of black cherry, black cherry cola, raspberry, strawberry and Cherry Kool Aid. On the palate although the tannins are velvety there is a certain gruffness on the palate highly suggestive this is a very food worthy wine. Notes of blackberry, cassis and cherry jam with a warm midweight finish."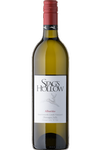 2019 Albariño (92 points): "Mid gold in colour. On the nose cantaloupe, apricot, white peach and 1960's upside down pineapple cake. And on the palate the notes match those from the nose. It is smooth and full bodied and at the end of the day is on par with the best Spanish Albariño."
Comments
Commenting has been turned off.