May 6, 2020 | Awards & Reviews | Stag's Hollow Winery
Food & Music Pairings for our 2019 Rosé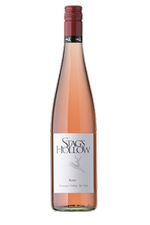 Our 2019 Rosé is featured in this week's Castanet Wine Review by Allison Markin, where she offers some great food pairing suggestions, as well as a song...
Pair with: Takeout Indian dishes, spicy nachos made at home, a veggie or tuna poke bowl with reasonable wasabi mixed in (or on the side). Grilled salmon or hot buffalo wings from the grill, or a spinach and strawberry salad with a light lime and pepper vinaigrette.
Music pairing: How Soon is Now, The Smiths
For the complete review on Castanet, including the tasting notes, please follow this link.
Comments
Commenting has been turned off.