Stag's Hollow Winery News
Welcome to the Stag's Hollow blog. We will be highlighting articles that feature our wines, awards won, events that are happening at the winery as well as wine education features.

We have been working hard over the past month in order to be able to begin offering tasting experiences once again and we're very excited to let you know that as of Wednesday June 24th we will be open for tastings! Due to physical distancing requirements and new santizing protocols, how tastings will operate this year is different to what you have been used to in previous years.
We have implemented a new online reservations system for our tastings this year, in order to comply with the Public Health Order for occupancy and physical distancing. Walk-ins for tastings will be accepted if space and adequate staffing is available. Tasting experiences will all be conducted on our deck, overlooking the vineyard. A new solar panel roof will be completed shortly that will not only provide shade on the deck, but will also power our wine shop and offices!
Our wine tasting experiences can be booked for up to 6 people. Please choose which flight you would like (White, Mixed or Red) and specify the number of people in your party when booking. Tastings are pre-poured in carafes and placed on your table on the deck, overlooking the vineyard, upon your arrival. The guided tasting experience runs approximately 30 minutes. Last bookings of the day begin at 4:20pm.
The tasting fee of $10 per person is waived on the purchase of 2 bottles per person. Tasting fees are also waived for Wine Club Members and up to 3 guests. Please note that we donate all tastings to SORCO Raptor Rehab, located a few kilometres south of the winery near Vaseux Lake.
Groups are defined as guests that are travelling together. For that reason we kindly request only those who wish to taste and/or purchase wine attend the tasting. Due to the limited occupancy rules, we are unable to host persons under the age of 19.
White Wine Tasting
Join us on our deck, overlooking the vineyard, to be guided through a flight of four pre-poured wines (3 whites, 1 rosé).
Red Wine Tasting
Join us on our deck, overlooking the vineyard, to be guided through a flight of four pre-poured wines (4 reds).
Mixed Wine Tasting
Join us on our deck, overlooking the vineyard, to be guided through a flight of four pre-poured wines (1 white, 1 rosé, 2 reds).
Picnic Area Reservation
Our grassy picnic area can be booked if you would like to bring your own picnic lunch. Our wines are available to enjoy in the picnic area by the bottle. We are not able to conduct tastings within the picnic area though. Bookings are available in 50 minute increments, which allows time for our staff to sanitize the chairs and tables between guests.
Please review our Covid-19 Safety Plan prior to arriving at the winery. Stay healthy, safe, and drink wine!

Thank you to John Schreiner for featuring our new spring releases in his latest post. We are thrilled to receive 92 points on the Pinot Gris and Sauvignon Blanc and 90 points on the other four! To read more, please click here.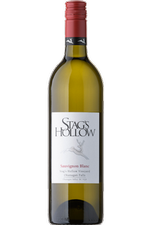 Stag's Hollow Pinot Gris 2019 ($26 for 490 cases). This is the winery's first Pinot Gris. To distinguish it from the ocean of Pinot Gris in the market, winemaker Keira LeFranc decided to make it in what the winery calls "a rich and textural, off-dry Alsatian style." She succeeded brilliantly. The wine begins with appealing aromas of pear, white peach and citrus. The palate is indeed rich, with flavours of pear, apple and honeydew melon. The wine has a lingering finish with a hint of spice. 92.
Stag's Hollow Sauvignon Blanc 2019 ($22 for 123 cases). This is a dry, zesty wine with aromas and flavours of lime and gooseberry mingled with savoury herbs. The wine is especially notable for the intensity of flavour and the persistent finish. 92.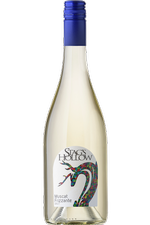 Stag's Hollow Muscat Frizzante 2019 ($22 for 305 cases). The blend is 49.7% Muscat Ottonel, 45.3% Orange Muscat and 5% Riesling. With 10% alcohol and delicate bubbles from being carbonated, this wine is light and refreshing. It begins with aromas of spice. On the palate, the flavours mingle spice with citrus and nectarine. This is such a delicious wine, and it goes down so easily, that you need to buy more than one bottle. 90.
Stag's Hollow Rosé 2019 ($24 for 483 cases). This is 65% Syrah and 35% Zweigelt. The Zweigelt is new to this blend; the winery now has access to that varietal from a Similkameen vineyard. The wine presents in the glass with a delicate pink hue. It begins with aromas of raspberries and strawberries. Those berries are echoed on the intensely flavoured palate mingled with watermelon and a hint of pepper. The finish is dry. 90.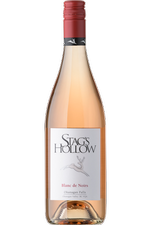 Stag's Hollow Blanc de Noirs 2019 ($25 for 235 cases). Fashionably pale in the glass, this wine is 76.8% Pinot Noir, 18.2% Gamay Noir and 4.6% Zweigelt. It begins with aromas of cherry, strawberry and peach. The texture is surprising, and pleasingly. Full, with flavours of strawberry and apple. The finish is dry. 90.
Stag's Hollow Simply Noir 2019 ($22 for 860 cases). The blend is 63% Gamay Noir, 28% Pinot Noir, 5% Zweigelt and 4% Dolcetto. Here is a very drinkable red wine with soft tannins that suggest the wine will benefit from a slight chill. It has aromas and flavours of bright red fruit including cherries. The finish is dry. 90.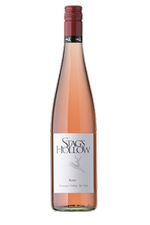 We've recently received reviews on our first 2019 vintage releases - 2019 Rosé & 2019 Sauvignon Blanc - from Daenna VanMulligan. To see more of her reviews, please visit her site at WineDiva.
Tangy, dry, juicy.
Stag's Hollow celebrates 25 years in 2020!
Made from Syrah (64.8%) grown in Osoyoos, and Zweigelt from the Similkameen Valley, this pale Provencal-hued pink offers apricot and melon, red currents and orange blossom aromas. Tangy high-toned red fruit lines the palate; overall, good structure, balance and freshness.
A great wine for taco Tuesdays, or partner with grilled fish, ratatouille, grilled veggies and medium cheeses.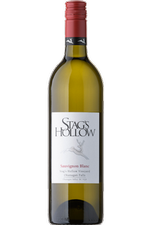 Delightful, expressive, delicious.
Delightfully expressive, this savvy offers piquant notes of nettle and gooseberry alongside guava and peaches, green apples, honey and elderflower branch. It is tangy and buoyant, with a clean palate that shows significant peachy flavours. It has a kiss of sweetness and is definitely more fruity than verdant. Delicious and persistent; one glass, nay one bottle will not be enough.

Recommended Pairings
Eat your Greens, Cheese - Goat, Creamy Dishes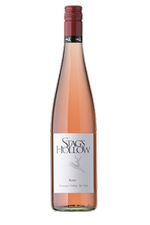 Our 2019 Rosé is featured in this week's Castanet Wine Review by Allison Markin, where she offers some great food pairing suggestions, as well as a song...
Pair with: Takeout Indian dishes, spicy nachos made at home, a veggie or tuna poke bowl with reasonable wasabi mixed in (or on the side). Grilled salmon or hot buffalo wings from the grill, or a spinach and strawberry salad with a light lime and pepper vinaigrette.
Music pairing: How Soon is Now, The Smiths
For the complete review on Castanet, including the tasting notes, please follow this link.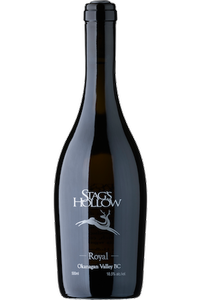 From Treve Ring, gismondionwine.com
Pouring a golden yellow hue, this very sweet elixir is like drinking floral syrup, with dense and intense white blossoms, lime essence, dried apricot, golden raisin, rich quince paste, filling the full palate to a very spirited, spiced ginger finish. Super sweet (205 g/l), though thankfully there is a well handled line of acidity to counter. This is the third release of NV Royal, a blend of orange muscat and ottonel muscat that fermented naturally, arrested halfway with the addition of barrel aged grape spirits, and transferred to older French oak barrels where it remained for a minimum of 5 years, with random exposure to the hot Okanagan sun.

We hope you are all well and are holding up through these times of quarantine, self-isolation and social distancing - it is certainly not easy. In normal times, these wines would have been released this week in our tasting room. As our tasting room is closed and you cannot drop by to discover these new wines, we are focussing on keeping you updated through online channels. Our new 2019 Sauvignon Blanc, just released today, joins our other Spring wines: 2019 Rosé and 2018 Muscat Frizzante. All three are fresh, vibrant and guaranteed to raise your spirits during this quieter time! We are also continuing to offer free shipping on orders of 6 bottles or more within BC and Alberta.
Want to try something new from your living room sofa or patio deck? Anybody who purchases one or all of these three wines between now and the end of April will be able to participate in an interactive virtual video chat with our winemaker, Keira, and some of the team here at Stag's Hollow. Join a group of fellow wine enthusiasts (or bored isolated folks) for a fun and informative social chat. This virtual chat will take place the week of May 4th, with more details to follow.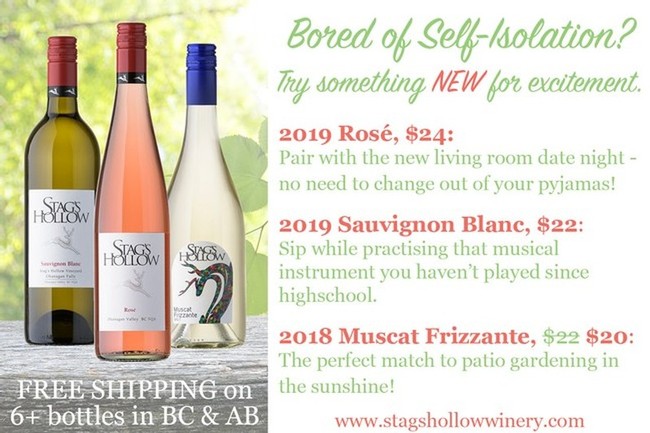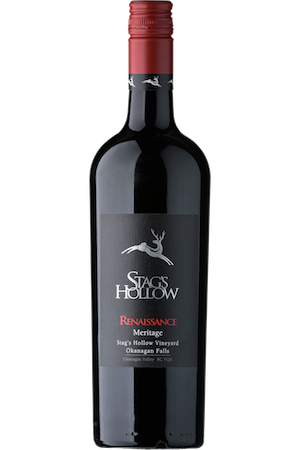 We're excited to have this wine featured on Anthony Gismondi's list of Top 10 BC Reds this week! And rated at 92 points with the follow review...
Stag's Hollow Renaissance Meritage 2016
Okanagan Valley, British Columbia, Canada
Wow, what a treat, and a further confirmation that 2016 is the best vintage we have experienced in the modern BC wine era. Clean, supple, and simply delicious to drink, it has the balance to go the distance, but you can enjoy it now – a rare combination in wine. From dark chocolate to red and black fruits to silky tannins, it's all here but in a tighter package that leans toward complexity rather than pure hedonism. It is already an excellent dinner wine that can take on most major meat dishes or a favourite cheese. The wine finished its ferment in French oak barrels: 40 percent in new 228-litre, thin-staved Bordeaux barrels, and the remainder in 3rd-fill 300-litre hogsheads, ageing in place for 18 months before blending and bottling without fining or filtration. It is 76% merlot, 13% cabernet sauvignon, 11% cabernet franc. Well done.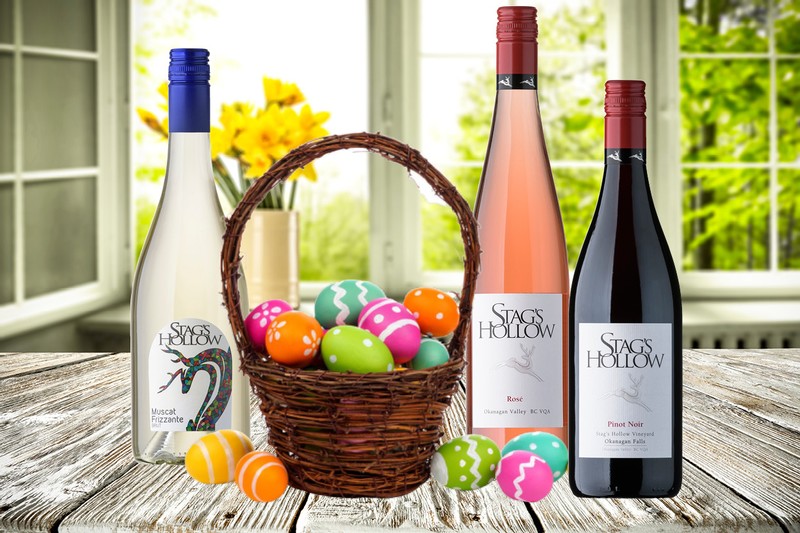 Easter, a time for families to gather together over a meal, enjoy a nice bottle of wine and engage in family conversation. This year, you can still do this... virtually! Pick up an Easter Virtual Sharing Pack for yourself and each of your family members. Then connect via FaceTime, Skype, Zoom, etc. over the Easter weekend and visit while sipping the same wines, and even having dinner together! We're offering FREE SHIPPING in BC & Alberta on these packs.
This 3-pack ($70) features:
2018 Muscat Frizzante... to sip while dinner's cooking (and celebrate everyone's health)
Brand new 2019 Rosé... to pair with appies (and discuss who made the best ones!)
Limited-release 2017 Stag's Hollow Vineyard Pinot Noir... versatile for turkey, ham or vegetarian dishes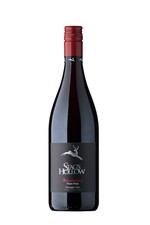 From Anthony Gismondi, gismondionwine.com
The very best lots at Stag's Hollow end up in the Renaissance wines, and I believe this is only the seventh release in 21 years. The selection comes from two sites: Stag's Hollow, and Shuttleworth. It aged in new 300L French oak hogshead barrels and 3rd fill 228-litre Burgundy barrels for 15 months. In all, four clones are used: 115, 667, Pommard, and 777. 2017 is a little less luxurious than in 2016, and it's better for it. Expect a mix of expressive strawberries and cherries, with a dusting of sage and expressive, silky textures, finishing with a twist of brown spices. There is quite a resemblance to Sonoma here. Serve with roast chicken, roast pork with fennel, and any mushroom dishes.

We wish to thank you for your continued support of Stag's Hollow Winery in these uncertain times. As much as we all hope that this is over sooner than later, all reports from Public Health seem to point to the latter. We have implemented strict santitizing protocols at the winery, and with a small core staff and a very large building, we're able to safely practice social distancing in our work environment. We have also closed our tasting room doors until it is safe for all to enjoy again.
Despite all the uncertainty in the world today, it doesn't mean we cannot enjoy all of life's simple pleasures in our own homes. Start experimenting with new recipes or making some of those special meals we haven't found time for lately. Of course, special meals need special wines! Or maybe all meals need a bottle of wine! We don't want anybody's cellars to run dry at this time, so we'd like to extend the following offer: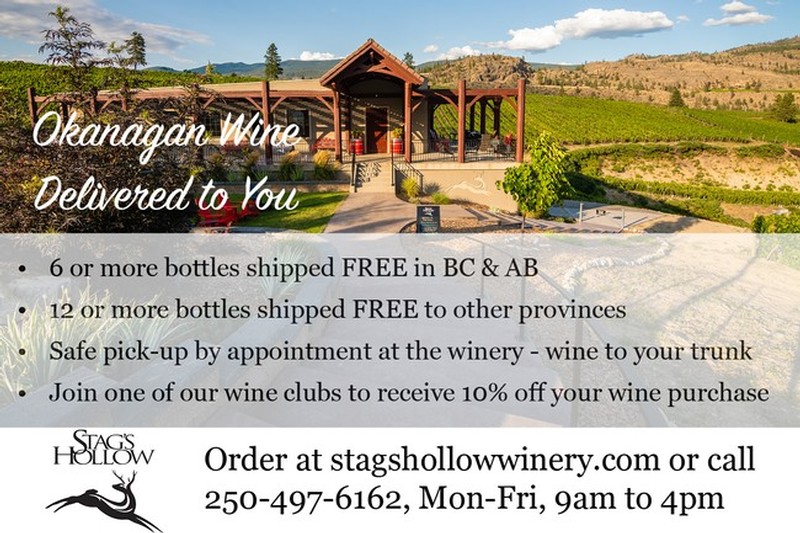 We thank you for your patience. In this new world of social distancing and sanitizing, our old efficient ways have been changed and we are a bit slower at packing a box! In any case, we have the technology and we will get these out to you!