December 23, 2022 | Erica Mcintosh
12 Wines of Christmas WINE #11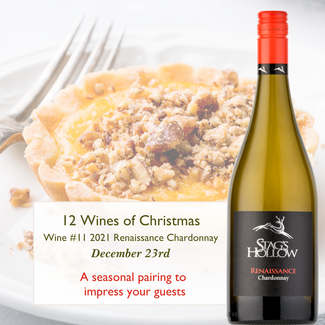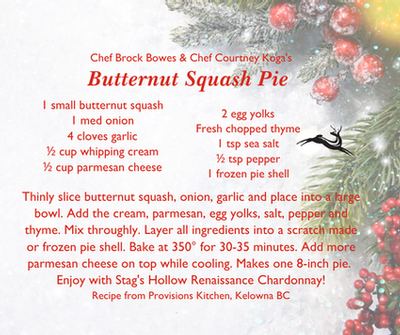 OPEN WINE #11
Almost there! Our next reveal is our expressive 2021 Renaissance Chardonnay: restrained and mineral-driven, yet rich and textural, with mouthwatering citrus and a creamy finish. This is our first Chardonnay in 11 years, we hope you enjoy it as much as we do!
Who has out-of-town guests to impress? Or maybe you're looking to spice up your next Christmas gathering? This holiday-inspired dish from our friends at Provisions Kitchen & Catering in Kelowna was created especially to pair with our Chardonnay, and for all the chard-cores out there. A big thank you to Chefs Brock Bowes and Courtney Koga for sharing this recipe with us. Some of you may remember them from our Harvest Dinner back in September... watch for this event to pop up again in Fall 2023, we would love to see you there!
Comments
Commenting has been turned off.