March 23, 2020 | Erin Korpisto
Stay Home & Sip - Free Shipping
We wish to thank you for your continued support of Stag's Hollow Winery in these uncertain times. As much as we all hope that this is over sooner than later, all reports from Public Health seem to point to the latter. We have implemented strict santitizing protocols at the winery, and with a small core staff and a very large building, we're able to safely practice social distancing in our work environment. We have also closed our tasting room doors until it is safe for all to enjoy again.
Despite all the uncertainty in the world today, it doesn't mean we cannot enjoy all of life's simple pleasures in our own homes. Start experimenting with new recipes or making some of those special meals we haven't found time for lately. Of course, special meals need special wines! Or maybe all meals need a bottle of wine! We don't want anybody's cellars to run dry at this time, so we'd like to extend the following offer: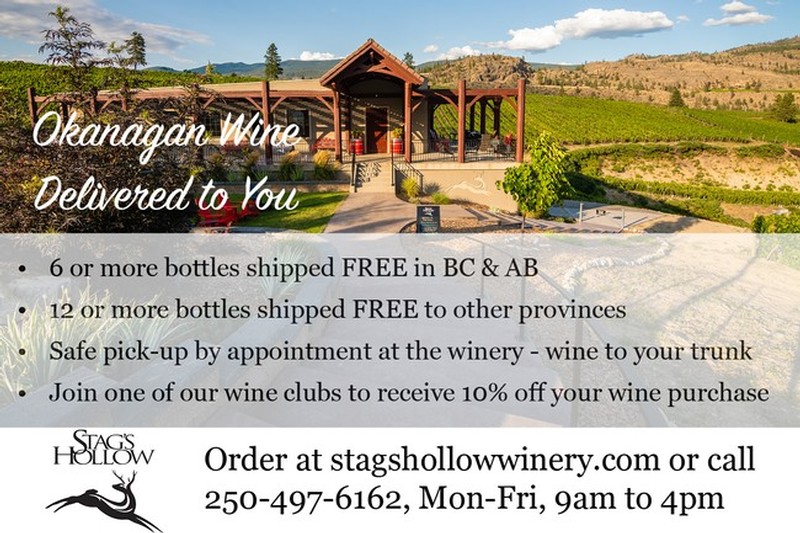 We thank you for your patience. In this new world of social distancing and sanitizing, our old efficient ways have been changed and we are a bit slower at packing a box! In any case, we have the technology and we will get these out to you!
Comments
Commenting has been turned off.