April 1, 2020 | News | Stag's Hollow Winery
Easter Virtual Sharing Packs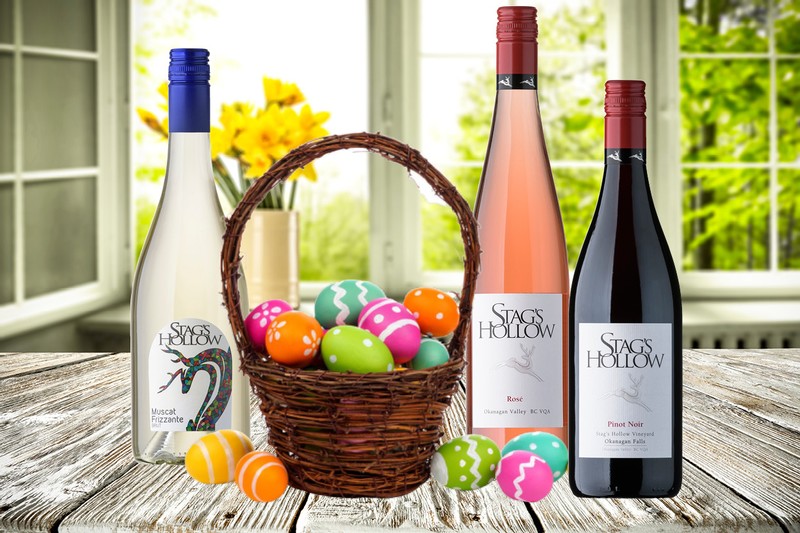 Easter, a time for families to gather together over a meal, enjoy a nice bottle of wine and engage in family conversation. This year, you can still do this... virtually! Pick up an Easter Virtual Sharing Pack for yourself and each of your family members. Then connect via FaceTime, Skype, Zoom, etc. over the Easter weekend and visit while sipping the same wines, and even having dinner together! We're offering FREE SHIPPING in BC & Alberta on these packs.
This 3-pack ($70) features:
2018 Muscat Frizzante... to sip while dinner's cooking (and celebrate everyone's health)
Brand new 2019 Rosé... to pair with appies (and discuss who made the best ones!)
Limited-release 2017 Stag's Hollow Vineyard Pinot Noir... versatile for turkey, ham or vegetarian dishes
Comments
Commenting has been turned off.