December 20, 2021 | 12 Wines of Christmas | Stag's Hollow Winery
12 Wines of Christmas...Wine #8 revealed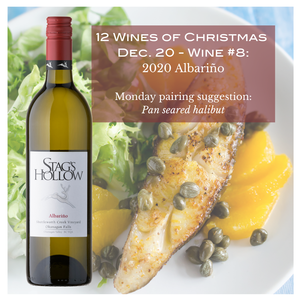 The 8th wine of our 12 Wines of Christmas is our 2020 Albariño. This is such a delicious pairing with seafood - so we've got a recipe for Pan-Seared Halibut & Crispy Caper Beurre Noisette from Chef Jordan Ash from Flambé @ Home below. Enjoy!
For the most part, the winemaking for this wine was very similar to our 2019 vintage. The goal was to build a richly textural wine that was true to its varietal character, but also complex and intruiging, and I think we achieved this. On the complexity front, we experimented with a small amount of skin contact and spontaneous fermentation, and I believe this had a really positive impact on the depth and interest of this wine. Interestingly, as this block has matured, we've found that the salinity that Albariño is so known for worldwide has become increasingly pronounced with each new vintage.
The fruit hand-picked and hand-sorted, destemmed, and lightly crushed before being pressed. A small portion of the fruit was crushed into a picking bin and allowed to spontaneously ferment on skins for 5 days before being pressed into a stainless steel tank. Of the pressed juice, a portion was racked, after 12 hours of settling, into stainless steel barrels and French oak barriques (one new, one 3rd fill & one 4th fill). The remaining portion settled a further 24 hours and was transferred into 2 concrete tanks. These inoculated ferments were kept cool (12-14°C), monitored closely, and all were aged on their lees with frequent stirring to build texture. After 6 months, the lots were blended, stabilized, filtered and bottled.
Varietals: 100% Albariño
Alcohol: 13.0% alc./vol.
Residual Sugar: 1.0 g/L
Total Acidity: 6.08 g/L
pH: 3.33
Harvest Dates: Oct 19, 2020
Bottling Date: Apr 2021
Release Date: June 2021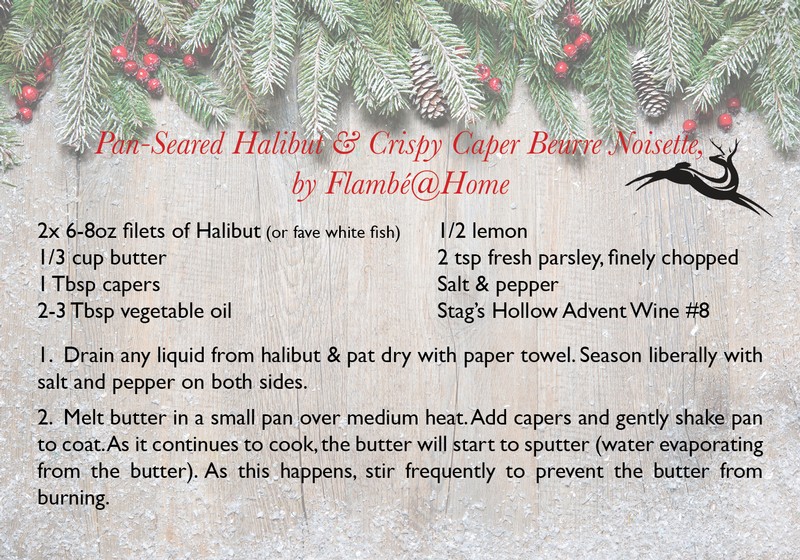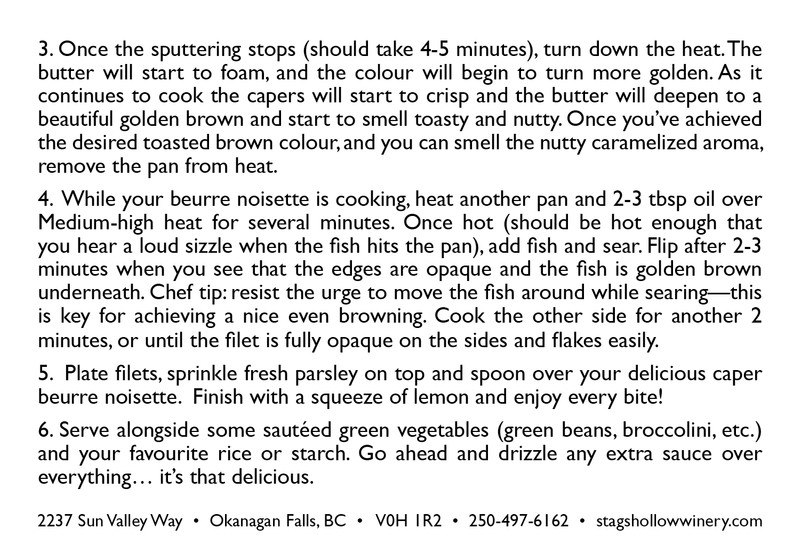 Comments
Commenting has been turned off.