December 23, 2021 | 12 Wines of Christmas | Stag's Hollow Winery
12 Wines of Christmas...Wine #11 revealed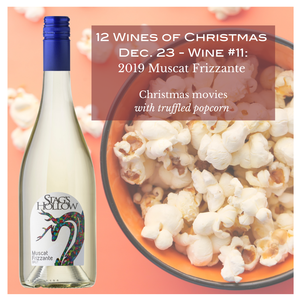 The 11th wine of our 12 Wines of Christmas is our 2019 Muscat Frizzante. Whether it's 'Christmas Vacation' or 'Home Alone', pair your favourite Christmas movie with truffled popcorn - see Julie's recipe below.
A fresh and vibrant wine with bright, natural acidity, and a fun spritz that's fitting for any occasion (including breakfast). Usually the first to be harvested, and the first to be bottled each year, our Muscat Frizzante is always an exciting glimpse at the quality that the new vintage promises.
Each lot was hand-harvested, sorted, destemmed and pressed. The juice was transferred gently into individual stainless steel tanks, where it was cold settled for 72 hours, and then racked, warmed and inoculated with selected yeast strains. All ferments were kept cool, in order to maximize aromatic expression, and were racked and chilled upon completion. All pieces were then blended, and the final wine was stabilized, filtered and bottled with in-line carbonation.
Varietals: 49.7% Muscat Ottonel, 45.3% Orange Muscat, 5% Riesling
Alcohol: 10.0% alc./vol.
Residual Sugar: 9.77 g/L
Total Acidity: 6.28 g/L
pH: 3.2
Harvest Dates: Sept 6 & 20, 2019
Bottling Date: Jan 2020
Release Date: May 2020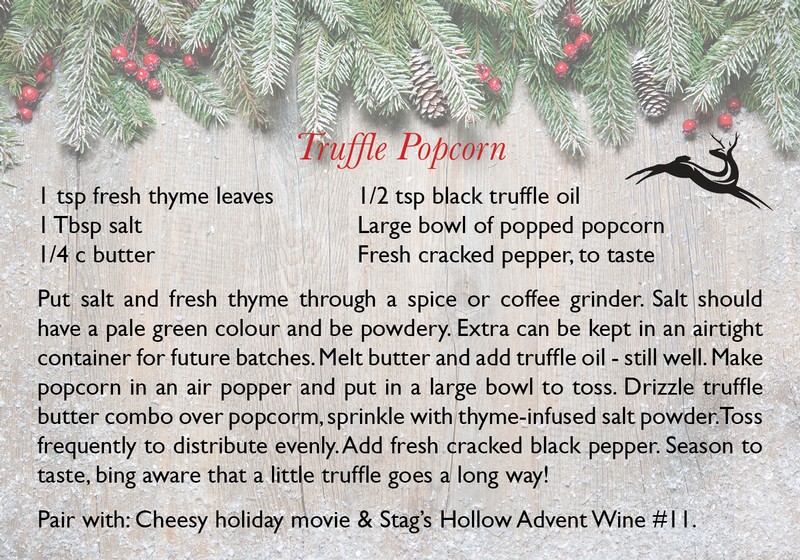 Comments
Commenting has been turned off.