2022 Muscat Frizzante FLAT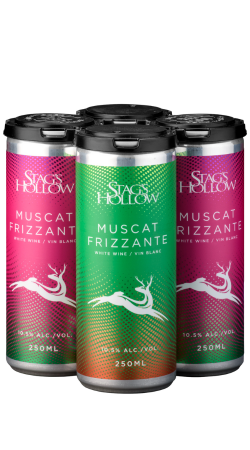 Wine Specs
Appellation
Okanagan Falls
Harvest Date
Sept 29 & 30, 2022
Aging
Now and over the next year to best enjoy the fresh flavours of this fizz.
Wine Profile
Tasting Notes
Light and spritzy, with perfumed aromas of orange blossom, jasmine, lime zest, orchard and citrus fruit. Prepared brut, the palate is crisp with a creamy mousse, and none of the obvious sweetness that can sometimes be associated with Muscat. Balanced acidity with flavours of stone fruit, honeysuckle, lemon, lime, and a distinct floral quality that carries through from the nose to the lengthy finish.
Vineyard Notes
Stag's Hollow Vineyard, Okanagan Falls Sub-GI Shuttleworth Creek Vineyard, Okanagan Falls Sub-GI
Production Notes
Each lot was hand-harvested, sorted, destemmed and pressed. The juice was transferred gently into individual stainless steel tanks, where it was cold settled for 72 hours, and then racked, warmed and inoculated with selected yeast strains. All ferments were kept cool, in order to maximize aromatic expression, and were racked and chilled upon completion. All pieces were then blended, and the final wine was stabilized, filtered and canned with in-line carbonation.
Winemaker Notes
A fresh and vibrant wine with bright, natural acidity, and a fun spritz that's fitting for any occasion. Usually the first blocks to be harvested, and one of the first bottlings each year, our Muscat Frizzante is always an exciting glimpse at the quality that the new vintage promises. This year, both of the muscats provided great aromatics with bountiful acidity, and were in need of no assistance from any other blending components. In can, this wine is the perfect companion for picnics, camping, hiking or summer BBQs!
Food Pairing Notes
Classic: Perfect all on its own as an aperitif, our Frizzante also pairs well with fresh fruit, fruit salad, pastries, charcuterie & cheese platters, breakfast & brunch dishes, fish, oysters and salads. Adventurous: spicy Asian dishes, creamy sauces, potato chips and fried foods
Other Notes
Varietals: 57% Muscat Ottonel, 43% Orange Muscat. 200 flats (24 x 250ml cans), cans packaged in 4-packs