2021 Renaissance Merlot Futures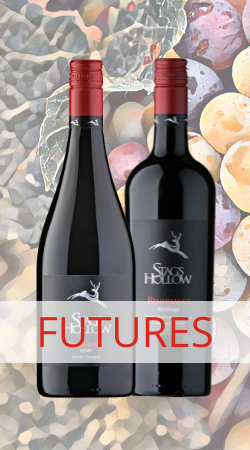 Item Ships: Oct 10, 2023
This Futures package is a purchase of 12 bottles, reflecting a 20% discount over what the eventual release price will be (and additional Wine Club discounts do not apply). The wines will not be available for delivery or pick-up until October. We will notify everybody who has purchased Futures once the wines are in bottle and available.
300 6-pack cases produced. Our Estate Merlot block has ideal terroir for Okanagan Merlot: a free-draining gravel soil profile and a southwest facing slope to gather the intense afternoon heat. Having tended our Merlot for over 25 years, we feel we have learned how to grow exceptional Merlot on this site, even in the most difficult of years. With the age of the vines in this block, nature has gradually self-limited the cropping levels so that we are now given an intensely concentrated and naturally balanced yield. Once in the cellar, this Merlot is handled with 'white gloves' before being transferred to age in the finest French oak barrels available.
This wine has a dark ruby core with a brighter ruby rim colour. The nose shows an abundance of ripe fruit: Italian plums, blackberries, red & dark cherries. While the fruit is certainly the star, these notes are balanced by notes of dried herbs, cocoa, liquorice, leather & toasty French oak. The palate is tight and youthful, yet plush and elegant, and with air exposure, it opens up generously. The finish is long with lingering ripe, dusty tannins and lively acidity.